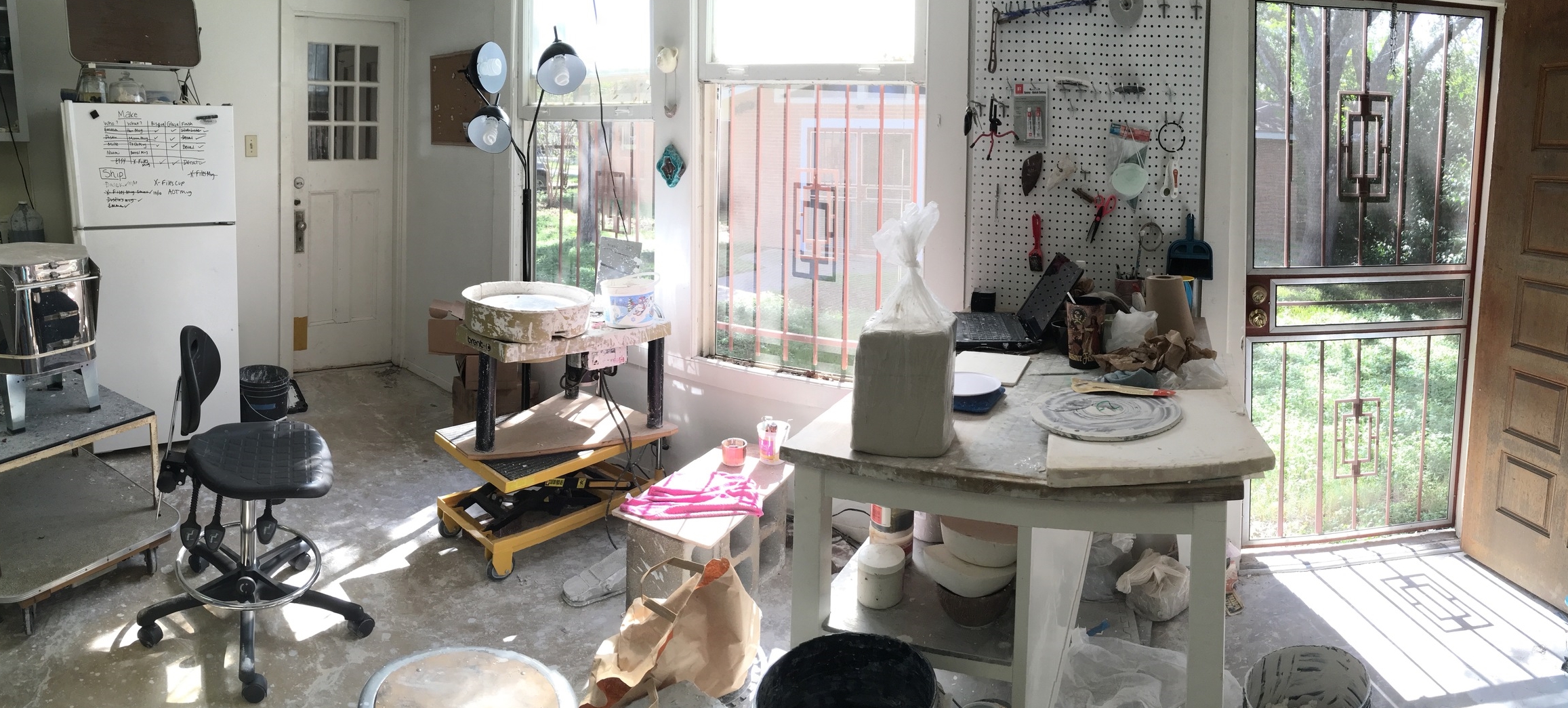 Hello!
Questions? Comments? Just saying hi?
Kambri Eve Hernandez
B.f.a. Ceramics
10 Fun Facts
1.) I have 4 cats; Evander, Zephyr, Funky, and Chewie.

2.) I'm teaching myself how to play ukulele.

3.) Cone 6 Porcelain is my clay of choice.

4.) I am the owner of Power-Up Pottery, A line of functional work designed to celebrate fandom culture.

5.) I love anything created by Jim Henson.

6.) I am certified to teach art in the state of Texas to grade levels EC-12.

7.) I've assisted with 2 permanent public art commissions,one in San Antonio and the other in San Marcos, TX.

8.) Playing board games with friends brings me great joy. Some of my favorites include; Hive, Dominion, 7 Wonders, and Ascension.

9.) Listening to Podcasts in the studio keeps me going. My listening schedule includes these and others: This American Life, Tales of the Red Clay Rambler, Radiolab, & Invisibilia.

10.) My top 5 favorite TV shows are Buffy, Pushing Daisies,The X-Files, Parks & Recreation, and The Twilight Zone.